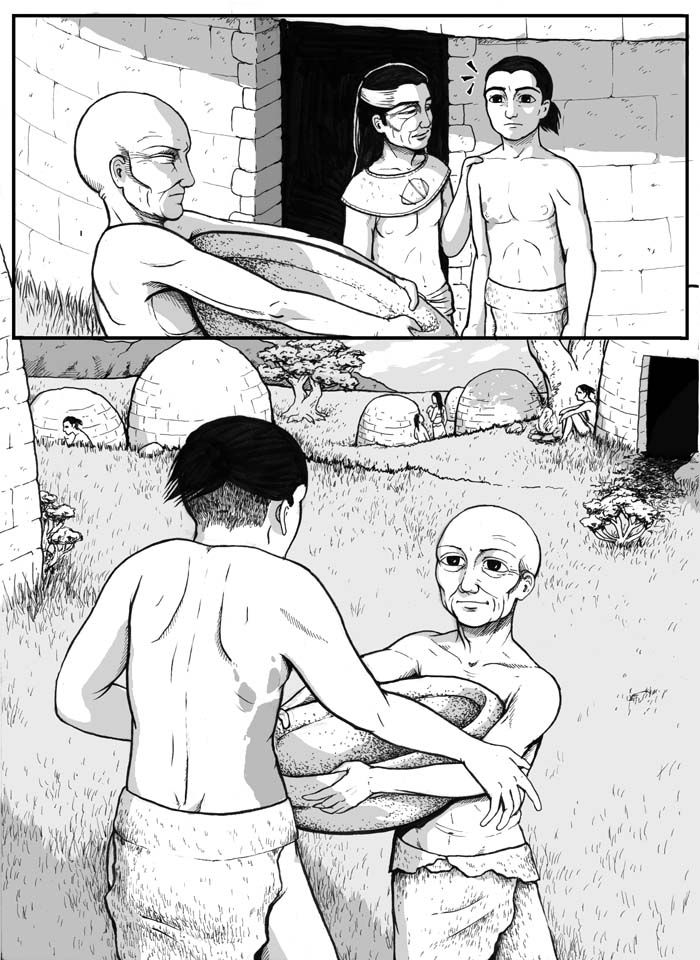 Welcome to Godseeker! We update Tuesdays and Thursdays. To be notified about updates, and to get extra bonus art, friend us at our Livejournal.

This is the page that prompted me to tell Lisa that she was banned from writing any more scenes with grass in them. So far, this hasn't worked out so well. -Terry Uhm...yeah. She's got a whole list of things I'm banned from. Since this list includes "hands" and "feet".... I think i'ma gonna ignore her. -Lisa

Godseeker is hosted on Keenspace, a free webhosting and site automation service for webcomics.
Indextemplate design by Ping Teo of
The Jaded
. The 'Charcoal Indextemplate' is free-use for all Keenspacers.