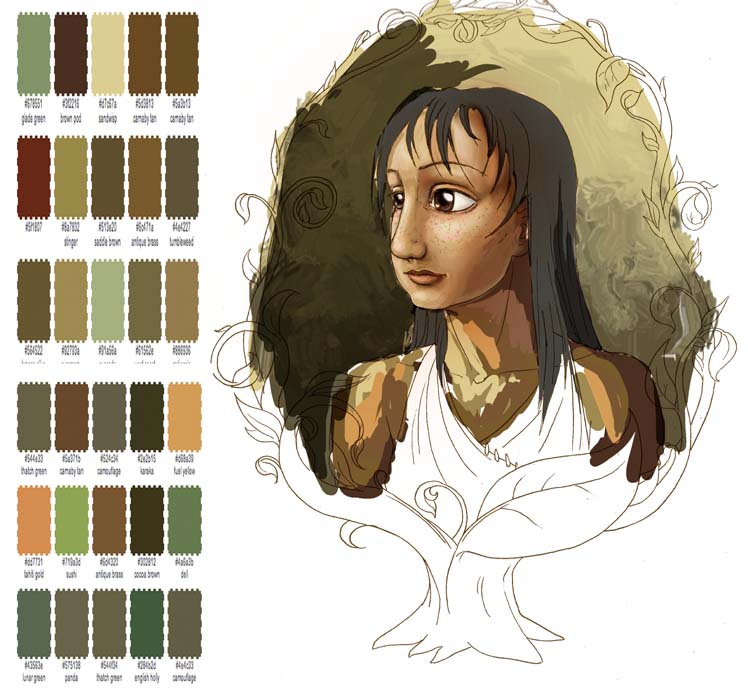 Welcome to Godseeker! We update Tuesdays and Thursdays. To be notified about updates, and to get extra bonus art, friend us at our Livejournal.
-Lisa-
Ok. This one is an early digital painting of Myna. She has since changed the shape of her eyes, gotten a bit of a darker skin tone, and...well, Terry has gotten better at drawing her.
Still. I like this one.
Terry says..."A dismally failed attempt at oil painting on the computer. It was fun. Do not expect more like it."
Tomorrow--old drawings of Sombath's Statue.
Godseeker is hosted on Keenspace, a free webhosting and site automation service for webcomics.
Indextemplate design by Ping Teo of
The Jaded
. The 'Charcoal Indextemplate' is free-use for all Keenspacers.